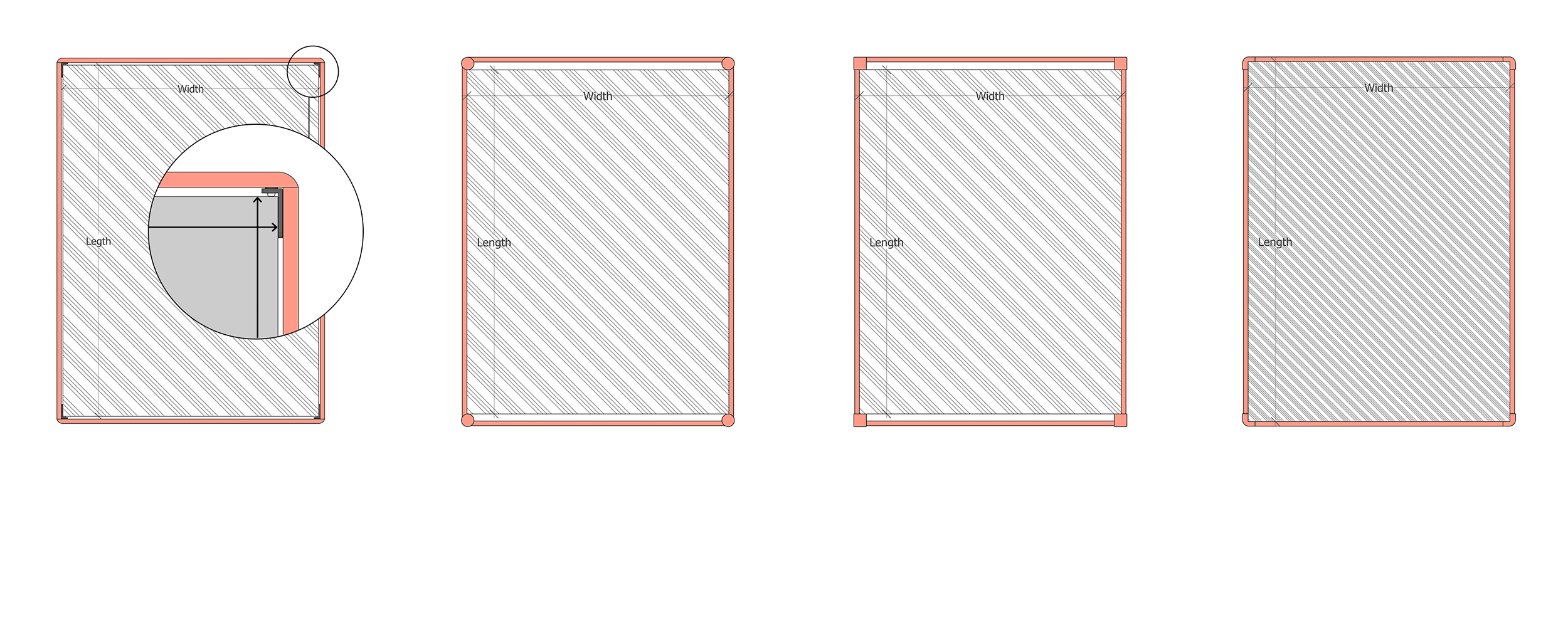 Measuring Guide for Drop-In Slatted Bed Bases
This measuring guide has been crafted to assist you in understanding the measurement process when considering the purchase of a Drop-In Slatted Bed Base.
First and foremost, it is crucial to recognise:
There is a multitude of bed frame structures available in the market, and there is no standardised method for manufacturing bed frames. While mattresses come in standard sizes, bed slats vary in dimensions depending on the bed frame's design.
We have the capability to customise the length and width of our bed bases to fit your specific bed frame. Please note that the height of our bed bases is fixed and cannot be adjusted.
In general, Drop-In Slatted Bed Bases are designed to fit snugly within wooden and upholstered bed frames. While they can also be used with metal bed frames, these may typically sit on top of the bed frame rather than fitting within it. For the purpose of this guide, we will focus on the bed base sitting within the bed frame.
We always manufacture your bed base to the exact size specified online, without any added tolerance. Depending on your confidence in measurements, it is advisable to order our slatted bed base slightly smaller to ensure it fits within your bed frame, typically reducing the width and length by only 3mm - 5mm in total.
When measuring you need to consider the internal opening of your bed frame. It's important to determine the maximum size that can fit within your bed frame. Additionally, please take into consideration any bed legs or bed corner brackets that may be protruding and could potentially interfere with the placement of the slatted bed base. This will ensure that the bed base can be seamlessly accommodated within your bed frame.
We recommend measuring three points on your bed frame: the top, middle, and bottom. The top and bottom measurements are likely to be the most accurate.
Please refer to the example structures below, where we have indicated where the bed base will be positioned and where to take your measurements from.